Napkins 40 x 40 cm
---

One of the first things guests meet, the right napkin is key to a restaurant´s image. Our comprehensive collection offers a choice of innovative materials and designs to suit any occasion.

High-quality, single-use napkins are a smart way to reduce handling costs and project professionalism. For instance, fabric-like Dunilin® and Duni Elegance® offer the weight and feel of fabric but are more effecient to work with than linen. Our large selection of tissue napkins are developed to reflect the latest trends in colours and patterns. Whichever range suits your needs, Duni napkins are designed to be convenient for you and create an unforgettable atmosphere for your guests.
---
items per page: | view:



list



pictures
---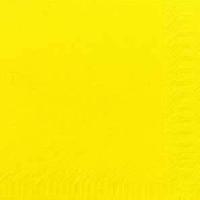 50 pieces contained
item number: DU-154609.
8 packings in stock.
zł 96,05
-65%
zł 33,61

zł 0,67 /item
incl. taxes plus shipping costs

mostly requested:
napkins / motives flower
|
napkins / motives for animal
|
Napkins / cats
|
napkins / dogs
|
Napkins / horse
|
Napkins / paste
|
Napkins / fish
|
napkins spring
|
napkins / communion
|
|
napkins / Beach - Sea
|
napkins / baby
|
handkerchief / motives
|
Table runners
Google+